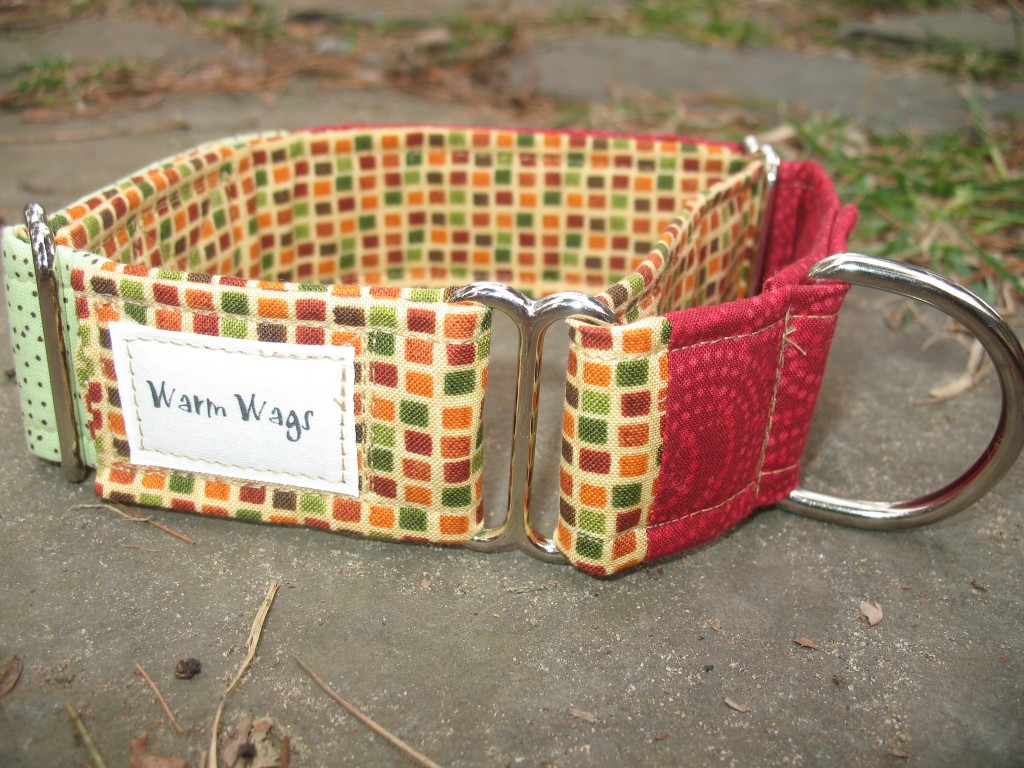 I love Etsy. It is like going to a craft fair, but you don't even have to leave the comfort of your home. There are many crafters and artisans selling unique handmade items. I have a store on Etsy, check it out here (you need to cut and paste into your browser):
http://www.etsy.com/shop/warmwags
I just listed some new quilted greyhound martingale collars that were inspired by my mom, who is a fantastic quilter. She always has many scraps leftover, so I decided to create collars out of some of the combinations to create some one-of-a-kind designs. Please have a look and be sure to contact me if you have any questions!